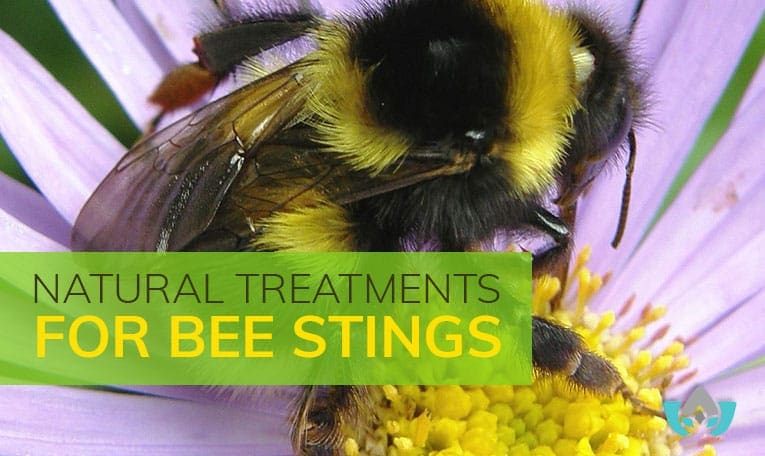 Bees are definitely our friends, as you'll know if you've ever watched The Bee Movie, but they can also be painful foes.
Towards the beginning of autumn, bees can become more aggressive for a few different reasons, so it's best to try to avoid them and be prepared in case of stings.
One of these reasons is "nectar dearth," which is when there is not enough nectar from nearby flowers to go around, and can cause attacks by competing hives to rob them of their nectar.
Compounding this problem, when nectar robbery occurs, bees will emit an alarm pheromone to warn their hive – however, this also triggers the alarm pheromone in the attacking insects, causing quite the fray.
If you notice a lot of dead bees around – or beneath – the entrance to a hive, this is likely what's happening.
Other animals, such as skunks, will also attack hives for their nectar, with similar results, and this often happens at summer's end when nature is preparing and stocking up for the lean winter months.
Finally, the heat and humidity that are the hallmarks of late summer in Ontario affect bees by making them cranky, and more prone to stinging.
But what can you do if you experience a bee sting?
Are there natural treatments available?
Keep reading to find out.
Why Do Bees Sting?
Despite all this, bees and even wasps tend to not sting unless they feel provoked or attacked, making avoidance the best course of action.
Part of the reason for this is that certain species of bee have stingers with barbs on the end, which embeds in the victim's skin.
The only way these bees can escape after having stung you is to tear off part of their abdomen.
As well, when a colony loses its queen, they tend to get unduly aggressive; however, once a new queen is crowned, this behavior tends to clear up quickly.
This is not true for wasps, hornets, or yellowjackets, but in general these insects are unlikely to sting unless they perceive a truly dire threat.
What Happens When You're Stung By A Bee?
Bee stings are an initial sharp, burning, localized pain that will spread as the sting site swells.
They inject a small amount of venom into your system when they do so, which is what causes these reactions.
If you're stung, it's important to not scratch it, as this only serves to spread the injected venom further from the sting site.
Escalated symptoms include extreme redness and swelling that actually increases over the next several days (instead of receding).
Anaphylactic Reactions To Bee Stings
If you've never been stung before – and don't know if you're allergic – pay attention to the following, and call 911 immediately if you see these symptoms:
• Swelling of the throat and/or tongue
• Difficulty breathing
• Severe skin reactions, such as hives, flushed or pale skin, severe itching
• An unusually weak or rapid pulse
• Cramps, abdominal pain, nausea or vomiting, or diarrhea
• Loss of consciousness, including symptoms of dizziness
If you know you are allergic to insect stings, be sure to use your EpiPen (or similar device) immediately, then go to your nearest emergency room to seek follow-up medical attention.
As well, go to the emergency room if you're stung multiple times.
In these cases, even if you aren't allergic, the buildup of the toxic bee venom can cause problems and cause you to go into anaphylactic shock.
Natural Treatments For Bee Stings
The good news, especially if you're camping, is that there are quite a few natural treatments that exist for insect stings.
These old-fashioned 'home remedies' have been passed down through several generations, and often utilize ingredients you already likely have stocked in your pantry.
Here's a quick review on some natural treatments for bee stings to alleviate the pain and swelling quickly:

1. Remove The Stinger
If it's a type of bee that leaves behind its stinger, you'll want to start by removing that stinger from your skin.
Try to be very careful, so as to not break it off in the process of removing it; a pair of tweezers might seem intuitive, but actually serves to inject more venom into the skin.
The stingers that are left behind will look for a little black dot; remove it by scraping it away with a fingernail or credit card, and then wash the site thoroughly with soap and warm water.
2. Vinegar
Keep in mind that some stings (wasps and certain bee species) have alkaline venom, and others will have acidic venom.
For those that are alkaline, remember your high school science class, and reach for some vinegar.
Apple cider vinegar seems to be the most effective, though white vinegar will do as well.
When the pain is at its worst, you can pour the vinegar directly on the sting, and you should feel quick relief; if the pain comes back, consider soaking a cloth or Band-Aid in vinegar, and plaster it over the site for lasting relief.
3. Witch Hazel
Witch hazel is a great go-to for many skin issues, and bee stings are no different.
An astringent, it helps with the inflammation of the sting, and can be applied similarly to vinegar – either poured on, or applied to the skin via a bandage pad or piece of cloth soaked in the liquid.
You may very well have witch hazel in your medicine cabinet, as it can also be used for pimples, mosquito bites and other skin inflammations.
Witch hazel is made from the leaves and bark of the witch hazel plant, and can be bought from most local drug stores.
4. Aloe Vera Gel
Aloe Vera, a well-known treatment for sunburn, can be applied directly from a broken-off stem to the sting site.
Aloe helps soothe the skin, reduce inflammation and pain, and can be grown in your home for ready convenient treatment.
5. Calendula Cream
Calendula cream has been used for decades as an antiseptic to heal or ease skin irritations, including Chicken Pox.
Calendula cream works very well on insect irritations, including mosquito bites, and wasp or bee stings.
To use calendula on a bee sting, simply apply the cream to the sting site, and let the cream dry; don't wipe it off.
If the sting is under clothes or in an awkward spot, you'll want to cover the cream with a bandage so that it can continue to do its work unhindered.
Contact The Mindful Healing Clinic
There are many skin issues your family ought to be prepared for, not the least of which is insect bites and bee stings.
While there exist chemical treatments, sometimes the natural treatments are preferable, especially when dealing with children.
The tips above will help you in an emergency, but there are other options that we can educate you on at the Mindful Healing Clinic.
Call us now – before an insect attack occurs – so we can help you prepare your home treatments and keep your family safe this summer.