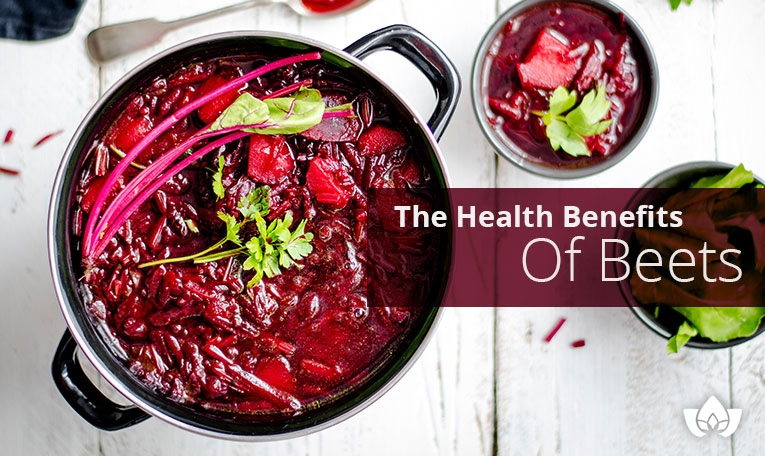 Beets are a root vegetable that is unfortunately often forgotten and neglected in the modern diet.
They have been eaten around the world for hundreds of years in various forms and have tremendous health benefits.
With today's busy schedules, it's difficult to find time to eat healthy and take proper care of your body.
However, a sure-fire way to maintain your mental and physical energy, provide your immune system with the valuable vitamins and minerals it needs, and even reduce your blood pressure, is to introduce beets into your diet.
As a naturopathic doctor, I'm often asked for some healthy diet tips from my patients, which is why I put together this article.
Keep reading this article to find out more about why beets are so helpful for your diet, as well as a few tasty and healthy ways to prepare them.
Health Benefits of Eating Beets
Beets are a wealth of essential nutrients, including protein, zinc, fiber, B vitamins, and potassium.
Each of these play a critical role in helping your body develop new cells and maintain the health of existing cells.
One of the most profound effects of beets comes from their high level of healthy nitrates, which are converted into nitric oxide by your body.
Nitric oxide causes your blood vessels to dilate, allowing for lower blood pressure and overall better blood flow.
This allows your blood to more readily provide your muscles and brain with oxygen, which leads to improved mental and physical strength.
Beets also contain a multitude of antioxidants, the most powerful of which is called betalain.
While all antioxidants have major health benefits, such as aiding in detoxification, betalain stands above the rest because it has been proven to help decrease the risk of cancer .
Beet greens (the leaves that sprout from the red beetroot we generally eat) are equally as nutritious, so don't toss them away.
They have a similar flavour and texture to swiss chard, and taste great lightly sautéed or steamed.
They're also among the best plant-based sources of iron, more than even spinach.
Beets also grow locally here in Ontario and can often be found at farmers' markets, so if you're working on eating more locally, beets are a great addition to your diet.

Ways to prepare beets
Now that you know that you'd like to begin bettering your body with beets, let's address how to prepare them!
There's really no wrong way to enjoy beets, but here are some popular options.
Beet Chips
1.Begin by preheating your oven to 375 degrees.
2.Clean your beets under warm water to remove any dirt or other contaminants.
3.Using a mandolin, carefully slide the beets into even chips. The more consistent the thickness, the more evenly they will cook.
4.Place the beets onto a cooking pan and drizzle or coat them with your choice of seasoning. For a savory chip, use pepper, salt, and olive oil. For something sweeter, use local honey and brown sugar.
Beet Juice
1.Ensure that your beets are clean by rinsing them with warm water
2.Run them through your favorite juicer
3. Combine the juice with juice from other tasty and healthy ingredients; apples, carrots, celery, ginger, and lemon all combine great with the flavor of beets.
Pickled Beets
1.Rinse your beets and place them in a large stock pot, allowing them to be covered with water.
2. Allow the beets to boil for 15-20 minutes, and then discard the water, retaining 2 cups to be used later.
3.Add your beets, along with several whole cloves to sterilized jars.
4.In a pot, combine your remaining beet water with vinegar, sugar, and pickling salt, and bring it to a boil.
5.Poor the mixture into the jars with the beets, and seal tight.
6.Carefully place the jars in a large stockpot filled with boiling water and allow the jars to remain for 10-15 minutes
7. Once removed, your beets will be ready to enjoy.
Eat To The Beet
It's important to note that beets have among the highest sugar content of any vegetable.
They're also fairly high in carbohydrates.
As a result, they should be eaten in moderation.
However, you're safe to eat them a few times a week.
Any more often and you might get sick of them anyway!
This only applies to the root though.
Beet greens don't have these concerns, so you can eat as much as you like.
Contact The Mindful Healing Clinic
Now that you understand the benefit of eating beets, and are armed with a few healthy and easy recipes, it's time to better your life with the benefits of beets.
If you have any questions, or would like to find any additional information, contact me, Dr. Maria Cavallazzi, at the Mindful Healing Clinic to book your FREE 15-minute introductory health consultation.
You'll get a chance to sit down with me to talk about your health concerns.
I'll answer all your questions, and from there we can talk about how naturopathic medicine can help you.
Call us today to book your FREE 15-minute health consultation.