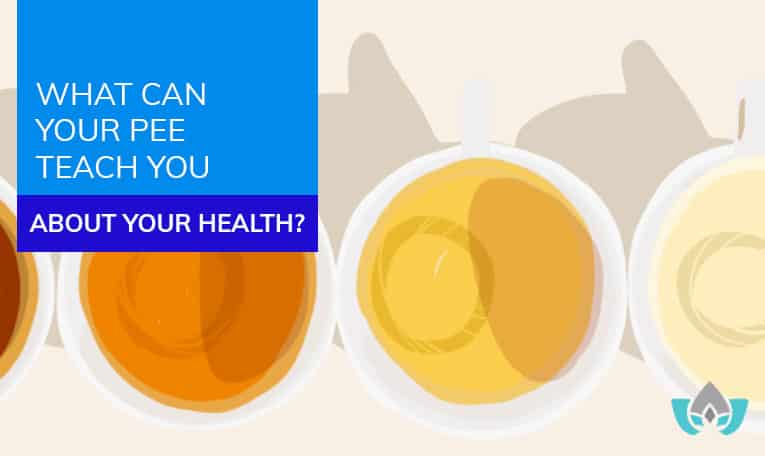 There are certain factors most of us look at to get an idea of our overall health.
Did you sleep well, and wake up feeling rested – or groggy?
In general, do you eat a healthy diet, or is it fast food every night?
Is regular exercise a part of your routine?
One factor that may not be top of mind when it comes to health indicators is your urine.
Admit it, you've looked from time to time, and perhaps noticed sometimes the colour, or odour is different.
Well, what if I told you that, as gross as it may sound, you should be paying attention to your pee – it can tell you a lot.
It may also be an early warning sign of kidney damage, which is one of the side effects of stress and also a result of many conditions.
Keep reading to learn more about the things your pee can tell you about your health.
From A Physiological Perspective, What Does Pee Do?
Pee is primarily composed of a combination of water, electrolytes, salt, urea, and uric acid.
It's made by your kidneys as they filter waste products from your blood.
You may have noticed your urine is usually darker first thing in the morning, when you've been sleeping all night, but generally lighter later in the day when you've had a few glasses of water (or cups of coffee).
Perhaps you detect a stronger smell after you've eaten certain foods.
Your body gets rid of waste by-products and extra fluids through your urine in order to prevent it from building up in your body and making you sick.
Therefore, factors such as what and how much you've eaten or drank, and when the last time you did so all play a role in how your urine looks and smells.
Let's have a look at some of the ways our urine is communicating with us.
What Can The Colour Of Your Pee Tell You?
In healthy individuals, urine should be a pale yellow colour.
Sometimes it's lighter, or even clear if you've been taking in a lot of fluids, and this can be a sign of over-hydration, while darker urine means you need to drink more fluids.
Additionally,first thing in the morning, your urine is often darker than usual – this is because it's more concentrated since it's probably been seven or eight hours since you last had something to drink.
Urine which is too-light or too-dark are probably the most common variations you will see in colour, however, there are others to watch for:
White: This is a sign of excess phosphate or calcium; also an indicator of a urinary tract infection
Amber: Sign of dehydration
Dark Brown: Possible indicator of kidney or liver issues
Orange: Possibly due to food or medication, but can also be due to liver problems. Vitamin B12 supplementation can also cause orange pee.
Blue or green: Could be from food dyes or medication, but may also be bacterial. In infants could be a sign of blue diaper syndrome
Pink or red: Sign of blood in the urine. Could also be due to food such as beets, carrots, or berries, or because of medication.
What Can The Smell Of Your Pee Tell You?
You probably don't notice the smell of your pee most of the time, but when you do, it's probably because it's quite strong.
Certain foods are known for producing pee that smells bad, the most notable being asparagus.
There a number of factors that can affect the way your pee smells, so here're a few scents to be aware of:
Ammonia: Urine that smells like ammonia can be a sign of dehydration
Sweet: If your pee smells sweet, it might be a sign of a urinary tract infection
Fruit: This may be a sign of type 2 diabetes
Foul: If your urine has a foul smell to it, this may be indicative of a sexually transmitted infection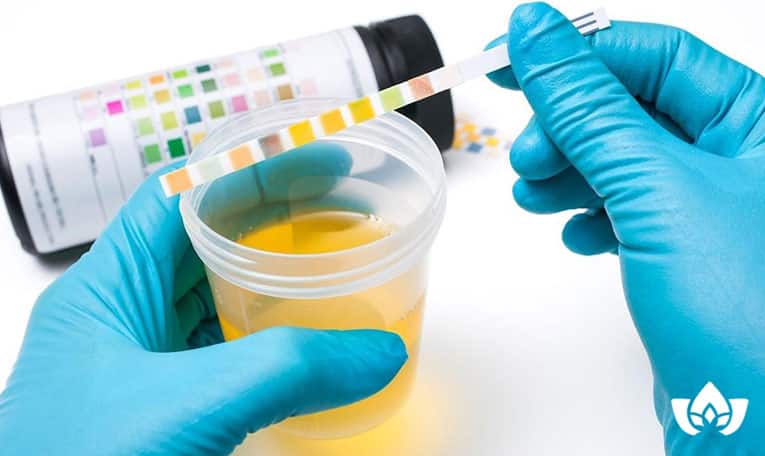 What Can The Translucency Of Your Pee Tell You?
We've already discussed what healthy urine should look like – it should be light yellow, and only have a mild smell to it.
It should also be clear, and not cloudy – and if it's not, there are a number of possible reasons for this.
Some of the reasons your pee may be cloudy include:
Vaginitis
Infected or inflamed prostate
Dehydration
Urinary tract infection
Diabetes
Kidney stones
Sexually transmitted infection
What If You Pee Frequently?
Do you ever feel like you're constantly getting up to use the toilet – even though you aren't drinking excessive amounts of fluids?
This may be due to ageing, and your bladder losing some of its capacity to hold liquids.
It's also a common side effect of pregnancy.
Increased consumption of alcohol or caffeine, as well as certain medications like spironolactone and Prozac among many others, can also result in a constant need to pee.
Generally speaking though, if you are pregnant, drinking more than usual, or on medication where peeing is a side-effect, you'll be aware of this.
If you're peeing more than normal and aren't sure why, it could be because of one of the following reasons:
Urinary tract infection
Problems with the prostate
Diabetes
If you find yourself peeing more than usual, and you can't figure out why, book an appointment here at the Mindful Healing Clinic.
What If There's Blood In Your Pee?
We talked already about how to recognize blood in your urine – typically this will result in it being a reddish-pink colour.
But what does this mean?
Blood in the urine is often a sign of a medical condition.
Potential causes of this may include:
Cancer of the bladder or kidney
Injury or disease of the kidney
Bladder/kidney stones
Urinary tract infections
Enlarged prostate
The bottom line is blood in the urine can be a sign of something very serious, and if you notice it you should contact your doctor or naturopath right away.
What If It Burns When You Pee?
As with everything else that could be unusual with your pee, if it hurts or "burns" to urinate, it's likely a sign of an underlying medical condition.
Painful urination is most commonly indicative of a urinary tract infection, but it could also be due to:
Sexually transmitted infection
Prostate disease
Prostate cancer
Inflammation of the urethra
Vaginal inflammation
If you have a child who is complaining of painful peeing, check their bath products, as chemicals in bubble baths and soaps can sometimes lead to irritation.
Book An Appointment At The Mindful Healing Clinic
Have you noticed some of these signs and feel that something is just not quite right with your urine?
Are you worried it could be a sign of an underlying health issue, and want to take action?
I'm Dr. Maria at the Mindful Healing Clinic and I want to help.
I'll get to the bottom of what is causing any issues you're experiencing, and offer natural solutions to help your body heal.
Contact me today to set up an appointment.