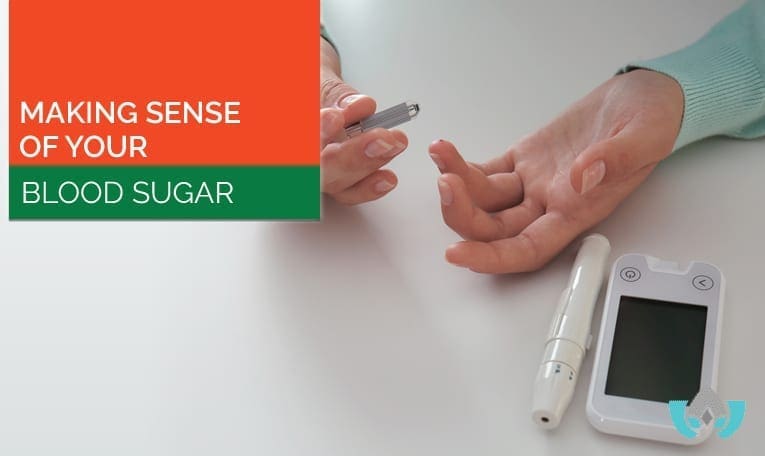 For a lot of people, blood sugar isn't something you have to worry about.
Your body takes care of maintaining and monitoring your blood sugar all on its own so you can eat what you want, when you want.
If you have diabetes or insulin resistance, though, you know that monitoring your blood sugar is an important way to maintain your health.
There are many ways to naturally manage your blood sugar, and as a nutritional counselling naturopath in Mississauga, I can work with you to manage your body's needs in a natural way.
But before we get into that, let's take a closer look at blood sugar.
What Happens When You Digest Food?
When you digest foods, they get broken down into the components that can be sent throughout your body to provide the energy you need.
When you digest food that has carbohydrates in it, the carbohydrates get broken down into sugars.
The sugars move from your digestive system into your blood and then from your blood to your cells to give you energy – when everything is working properly, that is.
Conditions like ulcerative colitis, Crohn's disease, and celiac disease can impede this process.
RELATED: Gut Health Naturopath Near Me
RELATED: Gut Microbiome Test Near Me
Assuming this isn't the case, though, your digestive tract works the way described above.
What Does Blood Sugar Do?
Your blood sugar is part of the process of turning carbohydrates into energy when you digest food.
Blood sugar is also known as glucose, and it's quite literally the sugar that's in your blood.
Once you've digested your food and the broken down sugars have made its way to your blood, the sugar is carried throughout your body so it can be distributed to all your cells.
Your cells can then use the glucose that's been delivered to create energy and keep your body functioning.
But how does the sugar get from your blood to your cells?
That's a job for insulin.
Insulin is a hormone secreted by your pancreas when you digest food.
It acts like a bridge, to help direct the glucose from your blood into your body's cells.
Insulin is essential to managing your blood sugar levels.
But what happens when there are problems with your pancreas' insulin production, or how your body responds to insulin when it's released?
Keep reading, let's take a look.
What Is Hyperglycemia?
Hyperglycemia is the term for blood sugar levels that are too high.
If hyperglycemia isn't treated, it can lead to health complications in people with diabetes.
You're more at risk for hyperglycemia if you have type 2 diabetes, gestational diabetes, polycystic ovary syndrome, obesity, or high blood pressure.
RELATED: 5 Ways Turmeric Can Help With PCOS Symptoms
There are a few things that can cause hyperglycemia, including:
Not getting the right dose of glucose lowering medicine or insulin if you're diabetic
Eating more carbohydrates than usual
Illness or infection
High levels of stress
Being less physically active than you usually are
RELATED: Naturopathic Stress Clinic In Mississauga
If you have hyperglycemia, you may not feel any symptoms until your blood sugar levels are very high for a long period of time.
If you do develop symptoms, they may include:
Being excessively thirsty
An excessive need to urinate
Blurred vision
Sores on your skin that won't heal
Hyperglycemia can become more severe the longer you go without treatment.
If left untreated, you may experience long term effects like eye disease, kidney disease, cardiovascular disease, or nerve damage.
What Is Hypoglycemia?
Hypoglycemia is the opposite of hyperglycemia – it's a term for when your blood sugar levels are too low.
Think of it this way – if a child is hyperactive, they're active at a level above other kids, and a hypodermic needle goes below your skin.
Unlike hyperglycemia, hypoglycemia can show up immediately if your blood sugar levels drop quickly enough.
Hypoglycemia can occur if you have diabetes and take too much insulin, skip meals, or eat less than you usually do, or if you eat later than usual but take your medications at the same time.
It's not common to experience hypoglycemia if you don't have diabetes, but it can also be caused by certain medications and medical conditions, like hepatitis or adrenal gland deficiencies.
RELATED: Naturopathic Treatments For Addison's Disease
If you have low blood sugar, you might experience symptoms like:
Pale skin
Chronic fatigue
Hunger
Shaking
Sweating
Dizziness
Mood changes, irritability, or anxiety
Loss of consciousness or seizure
Naturopathic Ways To Balance Your Blood Sugar
If you have diabetes, it's especially important to keep your blood sugar levels balanced so you avoid both hyperglycemia and hypoglycemia.
Let's take a look at some naturopathic solutions for balancing your blood sugar.
1. Eat A Whole Foods Diet
You need to avoid sugar when you have diabetes, but there's more to it than that.
It's also important to balance your carbohydrate consumption with proteins and good fats, and focus on getting your food from whole foods instead of processed foods.
Often, processed foods contain a lot of added sugars and refined flours that can increase your blood sugar levels.
By eating a whole foods diet, it's easier to be conscious of how much carbohydrates you're eating so you don't overwhelm your system and can maintain healthy blood sugar levels.
RELATED: 5 Amazingly Unhealthy Foods To Avoid
RELATED: 5 More Amazingly Unhealthy Foods To Avoid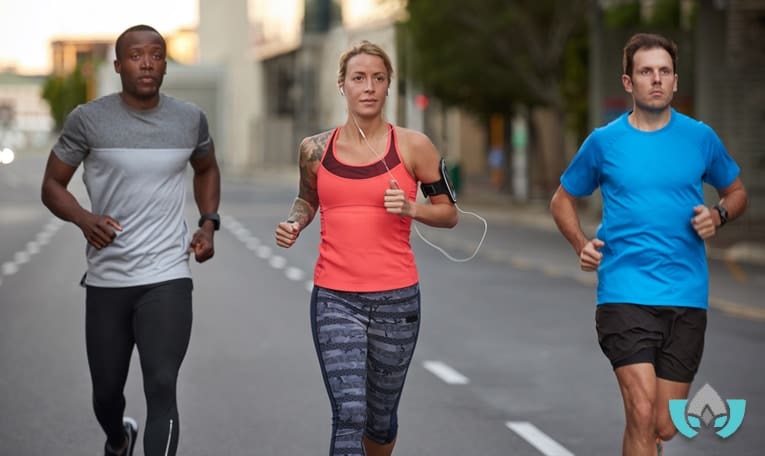 Exercising is an important way to keep your blood sugar levels balanced.
In the short term, exercise helps your muscle cells take in more glucose to use for energy, which also lowers your blood sugar levels as a result.
In the long term, exercise can make your cells more responsive to insulin, which is especially important if you have type 2 diabetes.
3. Maintain A Healthy Sleep Cycle
A healthy sleep cycle is important for anyone, but it's especially important if you're trying to keep your blood sugar levels balanced.
Everyone's body has a natural circadian rhythm that guides when you feel sleepy and when you're the most awake.
Disturbing your circadian rhythm can actually trigger high blood sugar levels in your body, so it's important to be consistent with your sleep.
4. Avoid Foods High In Added Sugars
Added sugars and other processed sweeteners in food are absorbed by your body much faster than other types of sugars, which are more work for your digestive system to break down.
Eating too much sugar hurts you in a few different ways, but foods that have added sugars raise your blood sugar faster than foods that are naturally sweet, like fruit sugars.
5. Keep Your Stress Levels Under Control
When your stress levels are high it can actually cause your body to release cortisol, which is also known as the stress hormone.
When cortisol is released, it contributes to high blood sugar and can also prevent you from sleeping well.
There are many types of ways to control your stress naturally and your naturopathic doctor will be able to help you choose the best stress relieving techniques for your lifestyle.
Book Your Appointment With The Mindful Healing Clinic Today
There are many natural ways to balance your blood sugar, but sometimes it can be hard to keep up with it all on your own.
If you feel like managing your blood sugar is a constant balancing act or you're just not sure where to start, I'm here to help.
I'm Dr. Maria Cavallazzi, naturopathic doctor in Mississauga, owner of the Mindful Healing Clinic, and I can help.
Book your appointment with the Mindful Healing Clinic today.